July 30, 2008
*sigh*
My war gone by....I miss it so. It seems that they are pretty serious about this whole "win" thing. I can't believe how quiet it is here...the Joes are bitching non-stop about the dumbest shit...some are actually complaining that we want to hook up thier day room with compys, digital projectors and internet....grrr....anyway - that is how you know that things are a) going well - and b) too quiet (mission wise).
It seems that anytime Mookie's boys do anything lately they are immediately pwned by the IA (imagine that shizzle!) - and AQIZ is now a running joke...literally. The IA are kicking their ass wholesale...with US Joes merely watching the fun from the sidelines...just there in case the IA has an EPIC FAIL.
Below the fold I will post the propaganda/pinup for the day...
I must offer my appologies to all my patient and loyal peeps who read here, I was *bad* sick for a little over a week and was litterally in the frakin' bed wishing to snuff it when i wasn't sprinting to the WC for another round of Saddam's Revenge - about every hour on the hour...sometimes two or three times an hour....gross.
Well - enuff 4 now...
Pics below tha fold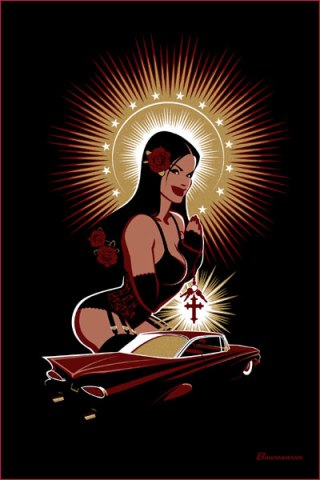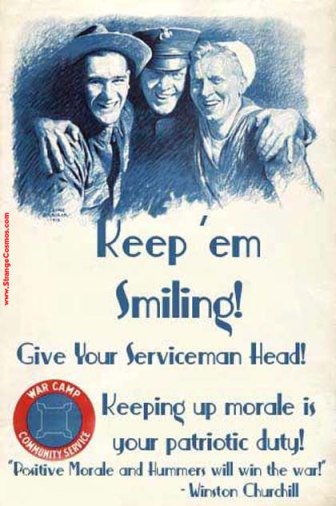 Posted by: Misha Moriarti at 07:36 AM | No Comments | Add Comment
Post contains 207 words, total size 1 kb.
Comments are disabled. Post is locked.
12kb generated in CPU 0.02, elapsed 0.049 seconds.
35 queries taking 0.0319 seconds, 98 records returned.
Powered by Minx 1.1.6c-pink.