May 03, 2008
Nice View - Negative Contact -
SO today was blazing frakin' hot in the red - in overwatch - on the roof -
BUT - it was a great view - pics below the fold -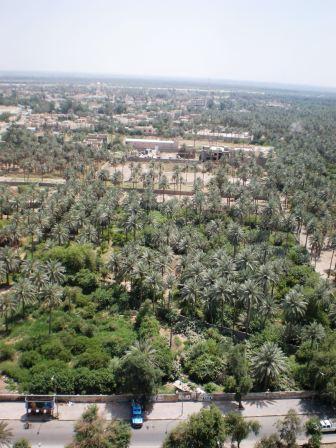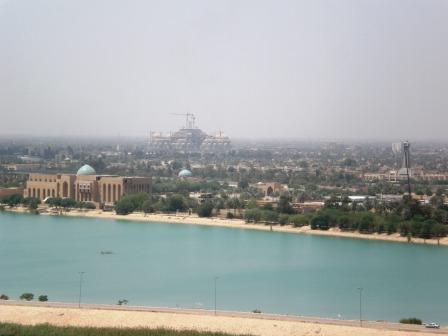 and in spite of some small arms fire in the 'hood, no one tried us - so it was quiet - hence the smile -
We did do a lot glassing people and keeping a low profile, *some* people I know would be a bit skeert way up there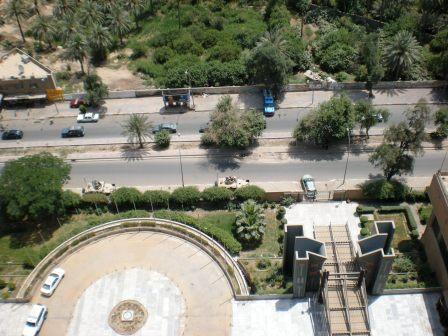 (it was frackin' high - plus 20 feet!) but my biggest worry was dropping the damned radio - I could just see it in my minds eye - falling for like 20 seconds - and then smashing to bits on the pavement...and then me having to trundle all the way back down,
just to explain why I needed another radio...heh.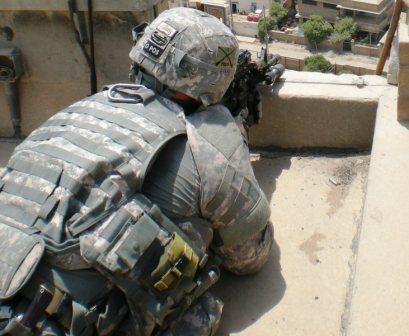 Some of you might notice a few...ummm...non, issued peices of kit - including my trusty Randal
- but also the - for real unauthorized - stuff on the back of my ACH -
Heh - my "Dark Side" meter is *always* pegged when looking down on the 'hood with my M4 through the Leopould CQ/T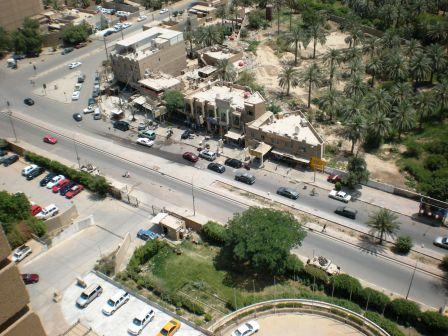 But my spotter was having fun glassing all of the locals - and we only sweated out about 10 pounds of water weight each -
Posted by: Misha Moriarti at 01:01 PM | No Comments | Add Comment
Post contains 227 words, total size 2 kb.
Comments are disabled. Post is locked.
13kb generated in CPU 0.02, elapsed 0.058 seconds.
35 queries taking 0.039 seconds, 98 records returned.
Powered by Minx 1.1.6c-pink.