May 11, 2008
Mother's Day Memorial for fallen Soldiers
yesterday we went to a Church in downtown Baghdad to provide security for the event. This is a Christian Church in the middle of the war torn city... These good people risk their lives every day to go to work...and again on Sunday to worship their God. How many of you would do that?
(cont below the fold)
Of course - right next door is the obligatory Mosque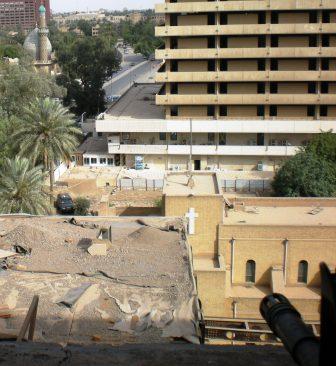 It was a Joint operation with multiple countries involved - But I was *most* impressed at the diligence of the ISF - those guys really were doing a good job of protecting that Church. You can see a few during the dedication...along with all the good people and kids -
But alas, our job there was to watch...
and watch we did...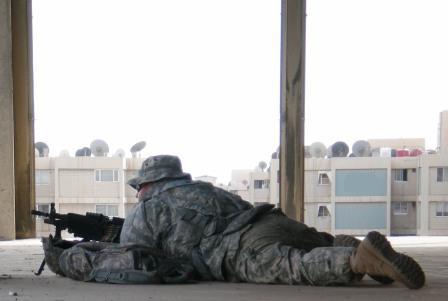 and watch some more...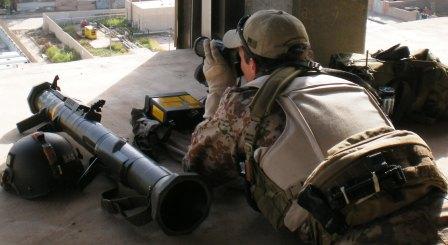 Some of the allied weapons were *very* interesting - stuff you normally only see in gun magazines - the paper ones...
And at last it was time to go...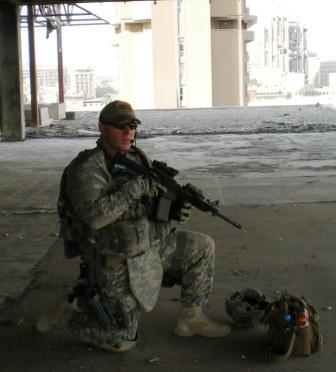 BTW- those of you that hate the pattern on the ACUs - it may not be good for the jungle- but it is MONEY here in Baghdad...notice how well we blend into sandblasted concrete!
....so back through the bombed out building...it reminded me of that factory in "Enemy at the Gates" - pretty cool
So it was a good day...a little light contact - but nothing too worrisome...so all smiles for the Sayyad al Wahabiyya!
Posted by: Misha Moriarti at 11:25 PM | Comments (3) | Add Comment
Post contains 245 words, total size 2 kb.
1
Cheese Factory at it's best. What's up with the operator hat??? Aren't you suppose to be upholding the uniform posture as directed??? That's why I have so much discontent for you.... hung me out to dry in this E-5 rated position, sitting at a frickin desk and gettin' soup and sandwiches.....when I could be out with my BB sportin' my operator cap waitin for one of Mookie's boys to decide it was his day to die..... Grrrr..... Great Pics, Great Mission, Great Team... Keep it up! You know I'm just raggin ya. Stay Frosty
Posted by: Splinter 2 at May 12, 2008 02:08 AM (Q230n)
2
BTW.... Their is not spelled "thier" as you put it down... Ha, got you on your english today...
Out
Posted by: Splinter 2 at May 12, 2008 02:14 AM (Q230n)
3
Yeah, I noticed - fixed it bro - well...at least I got 50% of the "theirs" right
LOL - You should have been there bro...much fun!
Posted by: Moriarti the Kaffir at May 12, 2008 06:53 AM (Y92+U)
Comments are disabled. Post is locked.
14kb generated in CPU 0.04, elapsed 0.0821 seconds.
37 queries taking 0.0519 seconds, 102 records returned.
Powered by Minx 1.1.6c-pink.