May 18, 2008
Another Mission Down - and no one hurt
In spite of some SAF in the AO - All is well (and I still think that the SAF was some IP/A shooting a clearing barrel)...but see the pics below the fold...
How can this guy be SO happy after I just about tore his arm off after he challenged me to arm wrestle?!?!?
So we went out to find our way in the wide world - and found the PROOTY FLOWERS!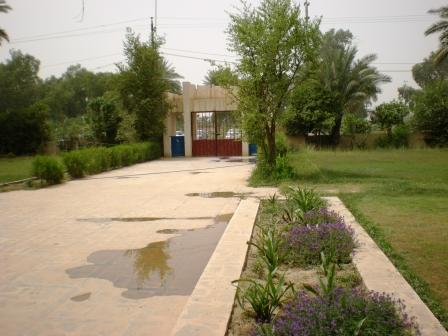 Then I saw this guy hiding in the shade - it *was* hot - but it looks like he is gonna go potty. (and notice the ACU pattern blending sorta nicely with the local foliage - not foilage - greenery)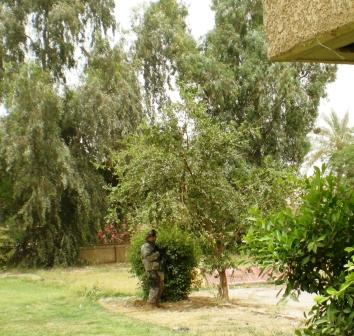 Here is an example of how very...umm...beige - and ...umm..devastated a place can be...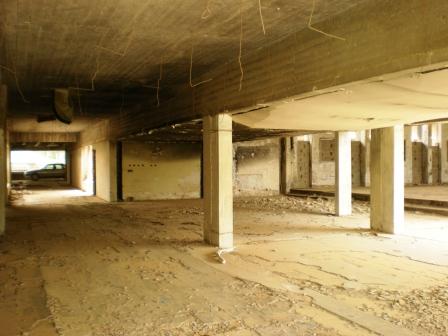 Do you know how hard it is to take a picture (of yourself) when you are trying to be a bit tactical?
And here is how umm...loverly Iraq can look -
So right after the SAF - this guy took cover - good Idea - Is that Pee on the wall?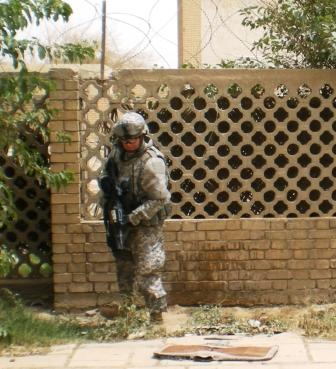 Ever wonder why some Iraqis get shot for "No Good Reason"? This *might* be why - This guy is legit in totin' the AK - but damn - he *looks* shady - (was he the one shooting the clearing barrel? Do Iraqis have clearing barrels?)
And here is a shot of your humble blogger - all smiles as usual
Posted by: Misha Moriarti at 07:49 AM | Comments (3) | Add Comment
Post contains 245 words, total size 2 kb.
1
Good to see some pictures of you!
I read your sbemail post and left a comment!
Posted by: wb at May 18, 2008 11:09 AM (sdQXA)
2
for some reason the word dork come to mind when I saw some of these pictures
Posted by: me at May 22, 2008 10:10 AM (Qp8qF)
3
ALL - The US Mil has blocked my site (almost completely) and I have no private internet yet - Hence blogging has been and will continue to be VERY spotty (I can't even make a proper post - just a comment) Sorry to all - thanks for your support.
Posted by: Moriarti the Kaffir at May 26, 2008 04:37 AM (25Vt0)
Comments are disabled. Post is locked.
14kb generated in CPU 0.02, elapsed 0.0609 seconds.
37 queries taking 0.0394 seconds, 102 records returned.
Powered by Minx 1.1.6c-pink.